About SharinginHealth
We support training for primary health care worldwide, using highly effective, low-cost, educational tools. These tools are universally relevant, though we have a special focus on rural, low-resource settings.
Learn more...
Current Initiatives
Modules In Development
How You Can Join our Team
Our growth relies on people like you from around the world, collaborating to develop our resources. Consider joining us!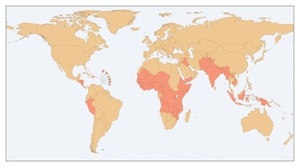 nations with critical health care provider shortage
(in red) NEJM 2007